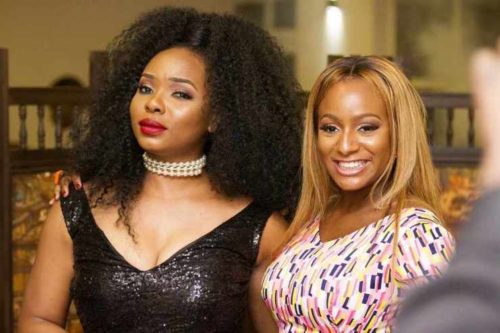 Netizens aren't the only ones who wished Cuppy was taking care of them like her Pomeranian puppies.
Nigerian songstress and Vocal Coach, Yemi Alade took to Social media to beg DJ Cuppy to reconsider adopting her following Cuppy's puppy crisis.
It all began when the Controversial DJ shared a photo of the havoc One of her Pomeranian puppies, Dudu wrecked in her bathroom. Sharing the photo, Cuppy asked her fans for parental advice on how to properly handle the situation.
"As a Mother, What do I do now?!"
Yemi Alade who didn't stumble on the post by accident dropped an epic reply that had Netizens pressing hard on their keyboards for the laughing emoji.
In her comment, Yemi reminded Cuppy that She asked her to process her adoption in the past, but Cuppy refused and settled for her pups instead. Yemi also implied that Cuppy had made a big mistake by not adopting her.
According to her, If Cuppy had Adopted her, She wouldn't be stuck with a messy toilet situation. See below
"Told u to adopt me! I'ld never do that! Haba"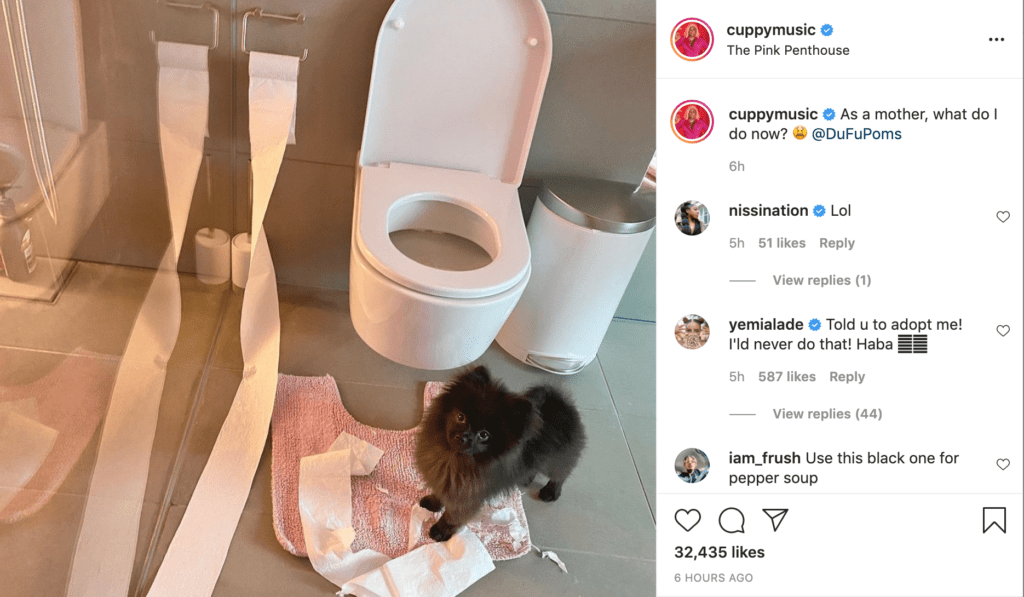 The post "Told u to adopt me!" – Yemi Alade Taunt DJ Cuppy After One Of Cuppy's Babies 'Dudu' Messed Up Her Toilet appeared first on tooXclusive.